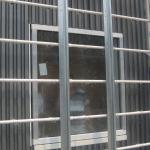 FET has become a major resource for testing in the Wall Panel Industry.  Testing standards range from typical air and water testing to fatigue type structural testing and rain screen system performance.
The list below is a sample of our wall panel testing services.
If you require a Test that is not listed below please contact us at 412-751-4001.
[table id=3 /]